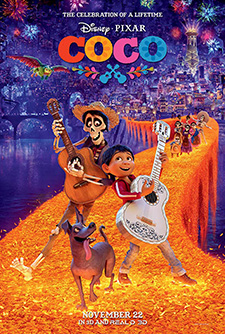 Saturday December 9 at 11:00am
Saturday, December 9 at 11:00am; the doors open at 10:30am

We will leave the lights on and turn down the volume. Plus we will use our open caption system to display the dialog on the screen. Guests should feel safe and comfortable stimming or scripting during the show.

Regular matinee prices apply for this showing. If you have any questions about this showing, please send a comment through our web site, call our customer service number, or post on our Facebook page.